Passionfruit may receive payment in connection with purchases of products or services featured in this article. Read our ethics policy to learn more.
Any photographer or videographer will tell you that having a good lens is imperative to getting the best shot possible, no matter what camera you're using. With advancements in technology, this is even true of using a smartphone to take photos. The right phone camera lens will take your iPhone (or Android) photos to the next level, enhancing the already impressive capabilities these devices have to offer.
Many people don't even realize that phone camera lenses exist, let alone where to start when looking to start your own collection. It's important to keep in mind that there is no one-size-fits-all situation when it comes to lenses – different lenses are designed to perform different tasks, and which lens or lenses are best to go with depends. entirely about what you hope to accomplish.
To start, we've checked out the specs and reviews of some of the best-selling phone camera lenses on the market today and put together the important details.
The Xenvo Pro Lens Kit makes it easy for even inexperienced photographers to get better shots on the go. It comes with a wide-angle lens (0.45x) and a macro lens (15x), allowing greater control over your framing and depth of field without much hassle.
The inclusion of a case makes it easy to carry the lenses with you, and a clip-on light offers a little something extra if you aren't planning on investing in other lighting just yet. The lenses themselves are clip-on style and therefore minimal hassle when it comes to switching from phone mode to camera mode and back again.
Price: $39.99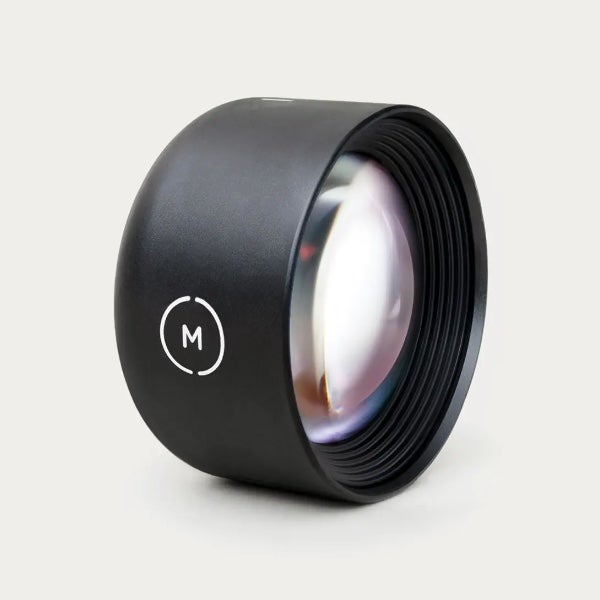 Few things degrade photo quality faster than using the zoom in option on your phone's camera. This is where telephoto lenses come in. Moment is one of the best phone camera lens brands right now, and their 58mm telephoto lens can capture crisp, impressive images from a distance, and even up your portrait photography game.
The only potential downside is that Moment lenses require a specific camera case to use. The advantage is that the attachment is more secure than any lenses that simply clip on. Depending on your needs, the trade-off might be worth it, especially if you want to check out some of Moment's other top-notch lenses, such as the 18mm wide lens or the 10x macro lens.
Price: $119.99 (usually $149.99)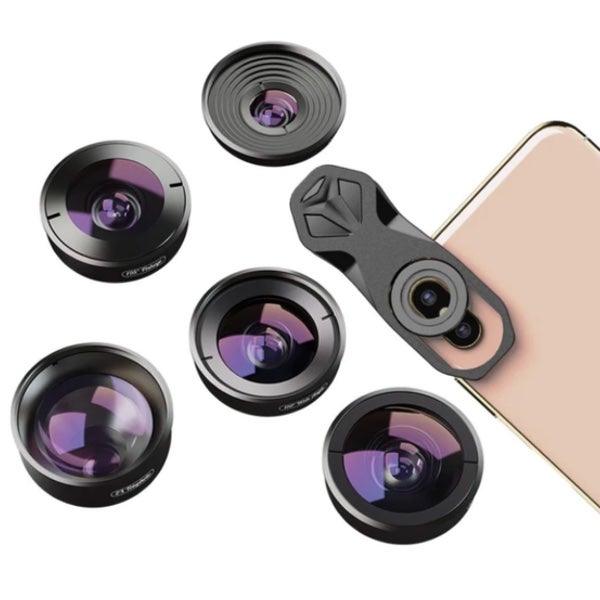 It can be frustrating to buy phone camera lenses if you don't have the hands-on experience to know what you like to work with. In this case, looking for a kit that combines multiple lens types at a reasonable price might make more sense than jumping straight to top-notch options.
The Apexel 4K HD Professional 5-in-1 Lens Kit includes a 10x macro lens, 2x telephoto lens, 110° wide angle lens, 170° super wide angle lens for those truly panoramic shots and a 195° fisheye lens if you want to experience. These manage to be good quality for the price, offering a noticeable upgrade to your phone's built-in camera lens without breaking the bank.
As a bonus, they are compatible with Apexel's Filter Kit for those who are really looking to try some new looks, and if you don't need 4K quality, you can also take a look at the 10 in 1 lens set at an even lower price.
Price: $49.99 (usually $55.99)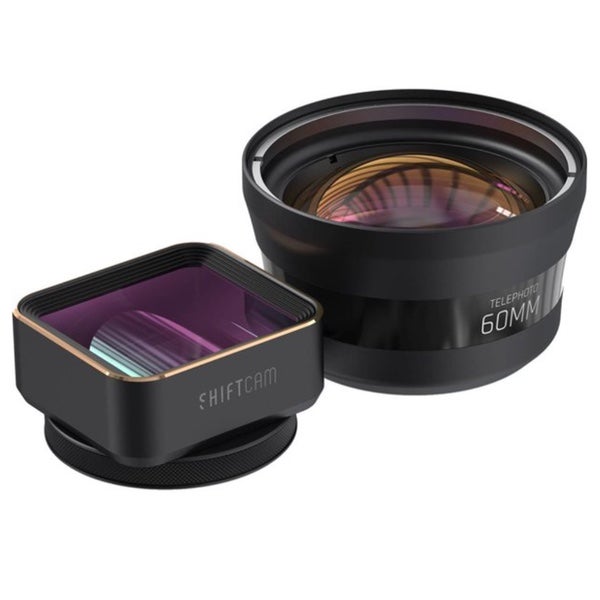 If you plan to use a new phone camera lens primarily for shooting video, it's worth exploring what the ShiftCam Videography Pro Lens Kit has to offer. Although more expensive than some of the other options, it includes two essential lenses for capturing cinematic video: a 1.33x anamorphic lens and a 60mm telephoto lens.
Additionally, the kit comes with a carrying case that holds both lenses and a universal lens mount, although some users report that looking for a different mount option will yield the best results.
Price: $199.99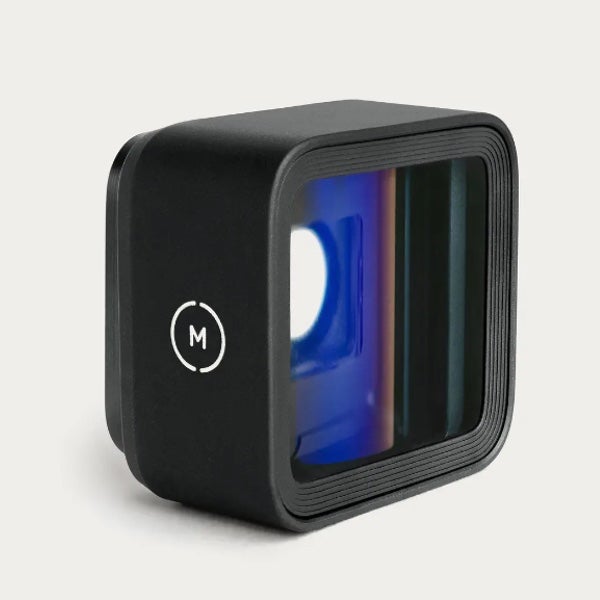 Now that the possibility of cinematography has crossed your mind, it's worth returning to Moment's own anamorphic option. While no phone camera lens can recreate a true Hollywood movie look, going for a wide aspect ratio can still do a lot, whether you're shooting a story, a documentary, or just for fun.
It's said that achieving a lens flare for this full JJ Abrams look takes some effort, but when it works, the blue comes out clean and strong. There is also an option for a lens that produces a golden reflection as well.
Price: $99.99 (usually $149.99)
*First published: September 6, 2022, 2:16 p.m. CDT
Rachel Kiley

Rachel Kiley is a writer who sometimes writes stuff and is sometimes based in Los Angeles, but is definitely always on Twitter @rachelkiley.