Whether I'm in NYC visiting restaurants or at home creating content, I want a lens in my kit that offers versatility and convenience. Today I'm going to test the latest three Sony APS-C lenses to see if they provide exactly what I need. I am pleased to present to you the new Sony E 10-20mm FLens 4 G-Master, 15mm 1.4 G-Master lensand 11mm 1.8 lens.
As soon as I got my hands on these lenses, I could tell they were lightweight, yet had excellent build quality and durability. I quickly became even more excited and optimistic about using each one.
You can also watch these lenses in action on AdoramaTV:
Sony 10-20mm f4 G prime lens
This motorized zoom lens provides exactly what I need as a compact and lightweight option. It definitely deserves its title as the world's smallest ultra-wide APS zoom lens. The motorized zoom is super smooth and you can control it via the lens, camera, Bluetooth remote or smartphone app. This lens is perfect for capturing a wide table shot for a moment, then zooming in to focus on a single dish. This will come in very handy during times when I don't have time to switch goals, like melting an ice cream or a steaming hot dish.
I also had fun creating an eye-catching vertigo effect by zooming in and changing direction. It can create a really unique and fun art style. I was getting sharp images and video at all the focal lengths this lens has to offer. The Sony 10-20mm f4 G prime lens is ideal for anyone who wants a streamlined workflow and the convenience of multiple focal lengths in a single lens.
Sony 15mm f1.4 G prime lens
I was really impressed with this wide angle lens. It's so light and crisp, and the 1.4 aperture creates beautiful bokeh. I was also blown away by the autofocus. I tried many times and many different apertures to test it, but it never lost focus. This is important when filming in the kitchen and working with chefs due to the unpredictability of how things might move. Being able to rely on my lens to lock and stay in focus is very critical.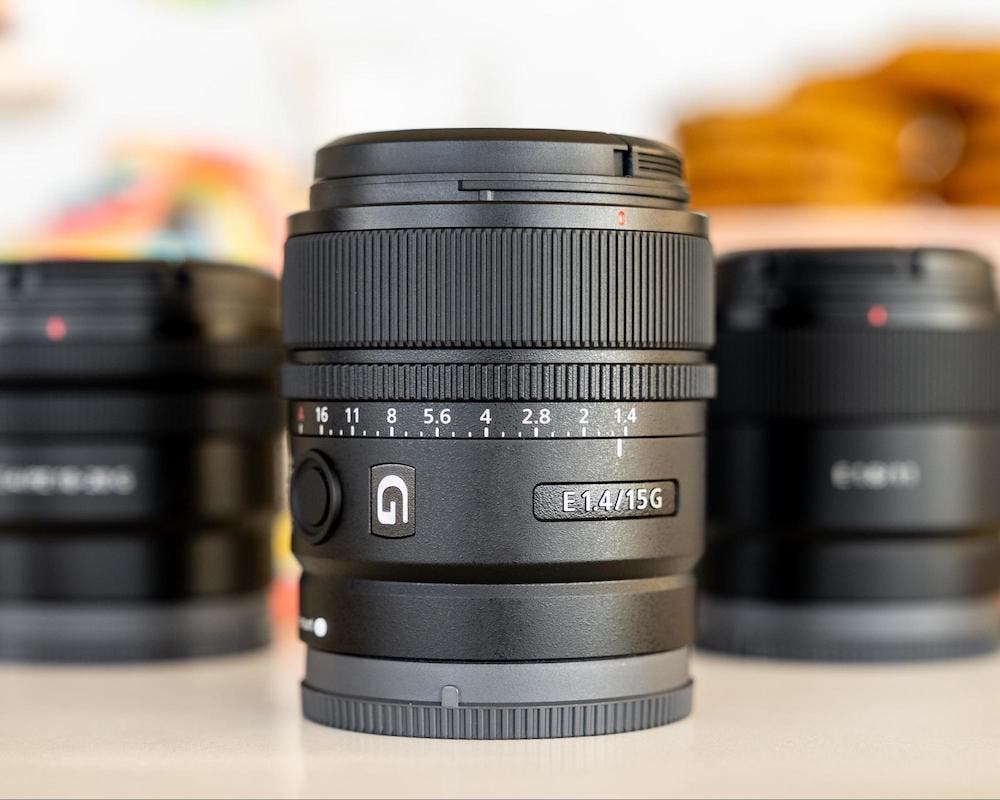 I also like how the aperture ring has a click switch. This means you can choose whether you want the rotation to be soft or firm. I can use it easily to capture that beautiful candy with different depths of field.
Check out Tips for Food Videography with Jessica Hirsch for more tips that will make your food content stand out!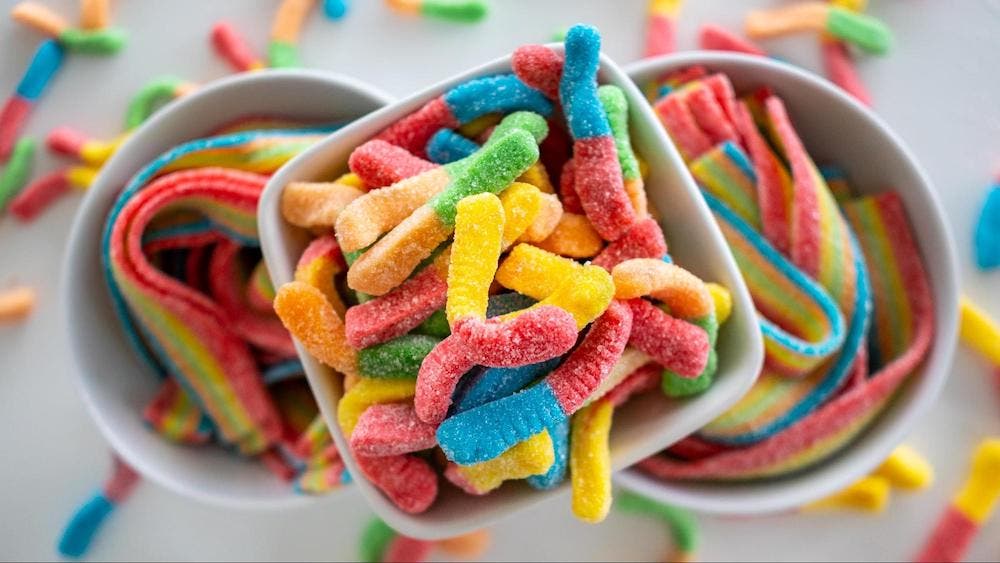 Sony 11mm f1.8 lens
Last but not least, we have the Sony 11mm f1.8 lens. I knew the perfect situation to test this ultra wide angle lens. If this was my typical setup, I'd have to stand up in a chair to capture both installments in one take. But, thanks to the super wide field of view, I was able to get the lens closer to the pizza.
As I moved the camera back and forth on the edge, the focus was perfect and held the subject. It was a unique perspective in the video because I got physically close, but still captured a lot of the pizza. I felt like I was sliding right over it.
The details of the cheeseburgers and fries are gorgeous. The lens helped me with my visual storytelling – but the delicious pizza definitely helped too! I also like to use this lens at home to take a panoramic type photo from my living room, looking at my favorite city in the world.
Final Thoughts
One thing I want to briefly touch on is the crop factor with APS-C lenses. A 1.5x crop is applied compared to a full frame environment. Therefore, your field of view for the 15mm will look a lot like a 24mm full frame lens on a full frame body. Likewise, your 11mm is going to be roughly a 17mm equivalent.
That being said, I'm having a hard time deciding which of these two main lenses I would choose. Both have amazing quality and compact size. If someone came up to me on the street and asked, I'd say go with the one you don't already have in your kit. For most people, that would probably mean that Sony 11mm f1.8 lens because it's a bit more unique and rare of a focal length. If you don't have wide/ultra-wide lenses, I recommend the slightly more traditional model sony 15mm f1.4 G main lens.
These three new APS-C lenses from Sony are stellar. In fact, I'm having a hard time deciding which ones to definitely add to my kit. I can safely say that you won't be disappointed with the quality of your shots with any of these three lenses. It really depends on your personal aspirations, your style and what you already have in your kit. Either way, it's a great idea to add all of these lenses to your gear.
For more on the products I recommend, check out What's In My Bag: Food Content Creator Jessica Hirsch.